TVR TUSCAN: PH BUYING GUIDE
Summer temptation beckons in the shape of some classic Blackpool rock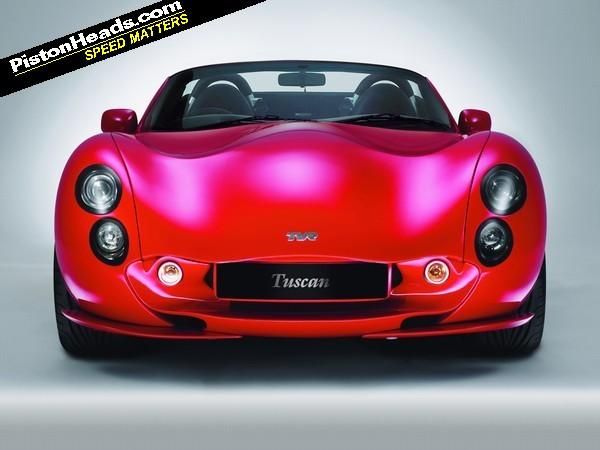 The TVR Tuscan spanned the last two chapters in the Blackpool firm's history. It was conceived under Peter Wheeler's ownership and made its first public appearance in 1998, before going on sale in 2000. It was then re-engineered during Nikolai Smolensky's tenure before TVR eventually ran out of steam in 2006.
When it was first introduced, the Tuscan came with a 360hp 4.0-litre Speed Six straight-six engine designed by Al Melling and built in-house by TVR. It delivered 0-62mph in 4.2 seconds and 180mph. Other engines offered in the Mk1 Tuscan include the 3.6-litre with 350hp and the uprated Red Rose motor producing 380hp. An S version of the Mk1 used a 390hp 4.0-litre engine until 2003 and then, after 2003, this was upped to 400hp, with both versions capable of 0-62mph in 3.8 seconds and 195mph.
After Smolensky took control of TVR, the Tuscan was facelifted for 2005, with these cars easily identifiable by their twin headlights in place of the three front lights per side of Mk1s. The Mk2 Tuscans come with a 4.0-litre engine that was revised with 350bhp yet gave the same performance as the Mk1, while the S retained 400bhp and identical performance to the Mk1 model.
A handful of Tuscan 3 models were made with a redesigned dash, which are also sometimes referred to as 'wavy dash' models. This dash style was also used in the Tuscan Convertible, which did away with the targa roof arrangement of earlier Tuscans in favour of a removable roof panel and folding rear section. This model has twin roll hoops behind the seats.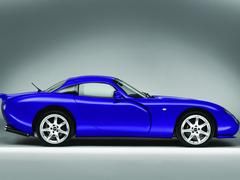 Go in with your eyes open and you'll be fine
All Tuscans are surprisingly practical cars thanks to their large boots and reasonable cabin space. Reliability is often cited as a concern, but the strong specialist support for Tuscans means most problems have either been addressed or are easily cured. However, running costs for the Tuscan are comparable to other cars of the period with similar performance, so budget on at least £2,000 per year to keep one in good conditions, while some PHers report spending £5,000 to fettle their Tuscans.
The good news is prices for Tuscans are on the up, so expect to pay from £15,000 for a well cared for example with average miles. A late Mk2 in immaculate condition will set you back up to £25,000.
---
Owner's view:
"Living with a Tuscan can be a love hate thing! Depending on the state of the vehicle at time of purchase, mechanical issues tend to get sorted out reasonably easily although they may eat into the budget."
Tuscanite
---
Buying Guide contents:
Introduction
Powertrain
Rolling chassis
Body
Interior
Search for TVR Tuscans in the PH Classifieds

---